Have an avid traveler on your gift list this year? It's a no-brainer to pick up something travel-related, but what if she already owns all the latest travel gear, or you have no idea where he's planning to vacation next? No worries: the following five epic holiday gifts for travelers will make any jet-setter happy.
1. Give the gift of connection: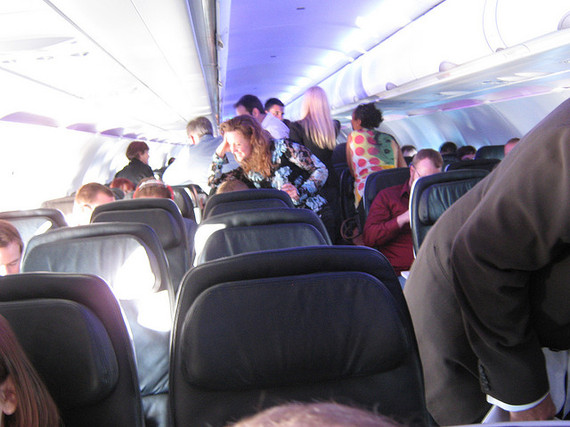 Fly with WiFi, photo by Glen Fleishman
A subscription or gift card to GoGo inflight internet service is appreciated by any traveler who needs to get work done inflight. Buy a $5 one-hour pass as a stocking stuffer, or splurge on an unlimited monthly pass for your loved one. Now he has no excuse not to stay connected! Have an international traveler? Buy a prepaid 3G data SIM card!
2. Give the gift of a good (and free!) night's sleep: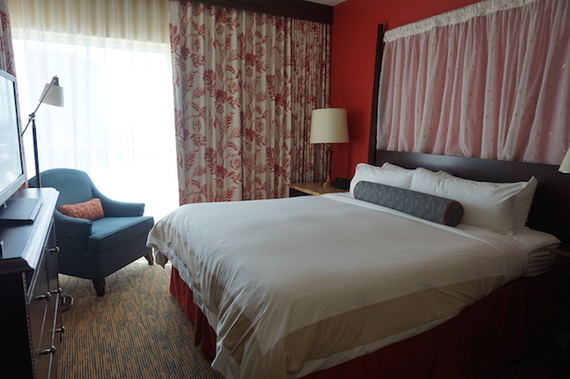 Marriott Vacation Club, Oceana Palms
Everyone can use a gift card to their favorite hotel chain. We love Marriott's gift card options, which allow recipients to choose among thousands of hotels. Are you a Marriott Vacation Club owner? If so, you can gift points for an epic gift to a loved one! Same goes for membership in hotel loyalty programs like iPrefer (which is free to join). Think outside the box to stretch your existing memberships into gifts.
3. Give the gift of experiences: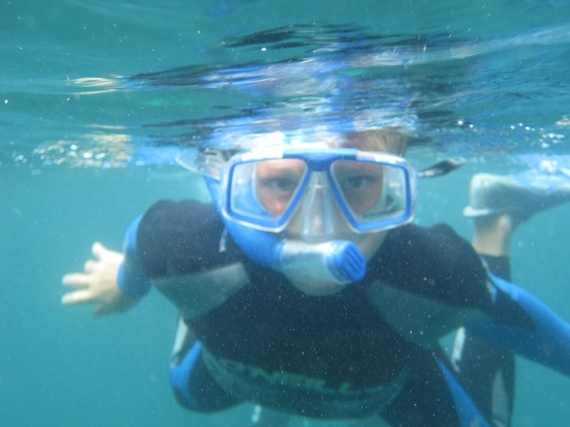 Snorkeling in Laguna Beach, CA
This is our favorite gift to give! Instead of opening more 'stuff' on Christmas morning, treat your favorite traveler with the gift of new experiences. The options are endless of course, but if you're not sure where in the world your loved one will be traveling next, buy a gift card to Cloud9Living, which showcases over 1800 experiences ranging from sky diving trips to snorkeling excursions.
Know your traveler's destination? Consider buying a CityPass or GoSelect card, which gets your traveler into the best museums, tours, and attractions in cities across the US and Canada.
4. Give the gift of compliments and family stories:
Create a box of memories, compliments, and inspiration.
Create a box of awesome with AwesomeBox. This innovative gift allows families, parents, groups, or teammates to add custom photos, stories, and messages to special cards for a lucky recipient. This can be done online; then the cards are created at AwesomeBox and placed in a memory box that's shipped to the receiver. This is the gift for the person who truly has everything, or to share as a family. We plan to create an AwesomeBox of family memories, which we'll open during the holidays as a family gift!
5. Give the gift of travel-day comfort: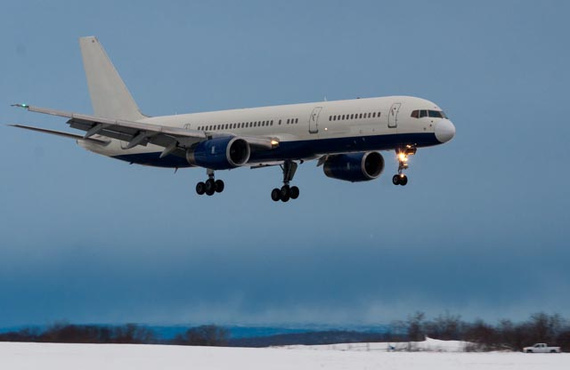 Airports are friendlier places with lounge privileges
The traveler on your list may have every airline pillow and eye mask on the market, but if he or she does not have access to a luxury airport lounge, true comfort and relaxation is still at bay. Give the gift of an airport lounge membership. Our favorite is Alaska Airlines' Board Room, but you'll want to purchase a membership through the airline your traveler uses most often. Remember, most airlines enjoy access at partner airline lounges, giving members more options with every flight.
Comments
comments